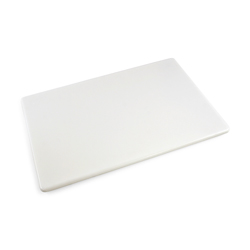 Colorado
This is just a picture of a generic cutting board because Colorado is exactly shaped like one.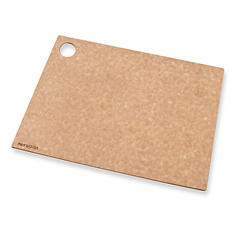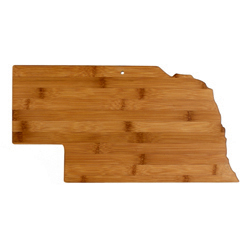 Nebraska
Distinctive yet practical. The epitome of state-themed cutting boards.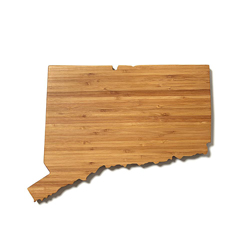 Connecticut
Handy handle. Bonus points for having the word "cut" in the state name.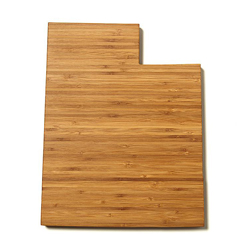 Utah
Striking minimalist design.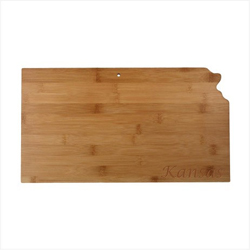 Kansas
Practical, but anyone who sees it will think it's just a normal cutting board with a damaged corner.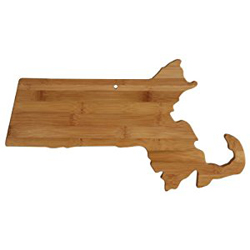 Massachusetts
Cape Cod forms a natural hook for easy storage.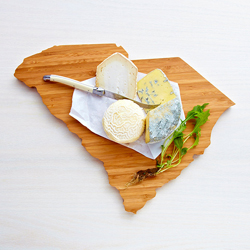 South Carolina
By far the best of the non-rectilinear states.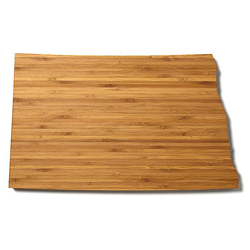 North Dakota
For that modern rustic look.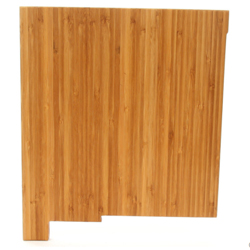 New Mexico
Good cutting board on sale "as is."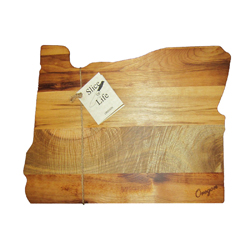 Oregon
Extreme practicality. Pleasantly abstract borders.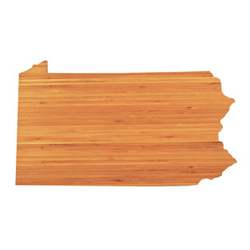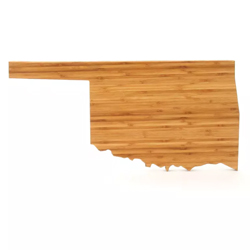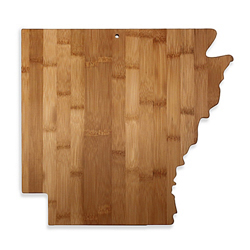 Arkansas
Clever interplay between curvy northeast inlet and squared southwest inlet, each useful for different pouring/funneling actions.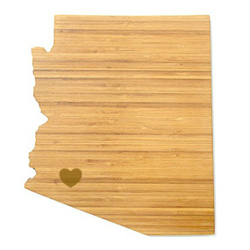 Arizona
Excellent balance between straight and wiggly lines. Probably won't remember which side is north.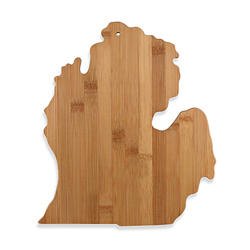 Michigan
The only cutting board upon which you can identify to others the location of a specific food by pointing to a spot on your upheld hand. Upper Peninsula sold separately.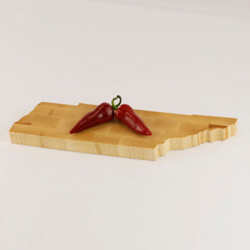 Tennessee
A bit too long and narrow to be practical for all cutting applications, but instantly recognizable.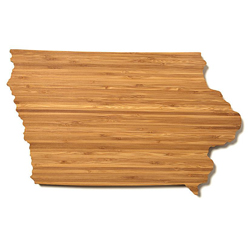 Iowa
I never noticed before that Iowa has a prominent nose. State-shaped cutting board of choice for chopping aromatics.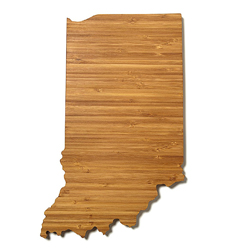 Indiana
Easy to saw off the bottom of the state and turn Indiana into a practical cutting surface.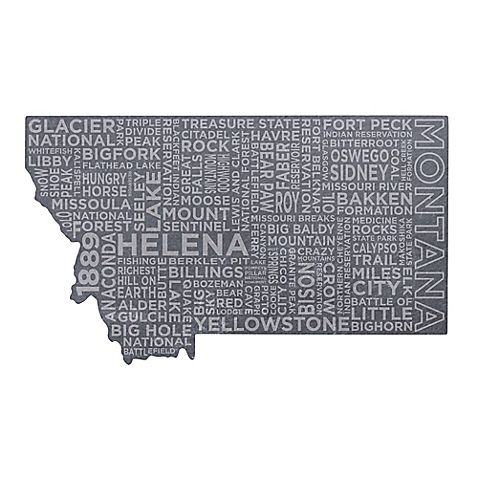 Montana
I'm docking Montana points for stealing its entire western third from Idaho, thereby forcing the creation two asymmetrical cutting boards instead of a pair of perfect rectangles.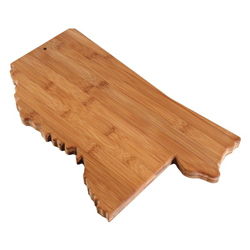 Mississippi
Rectangularish enough for regular use.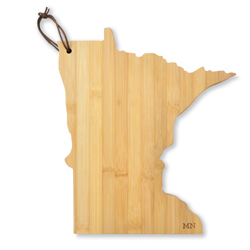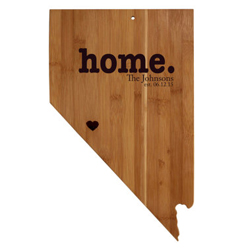 Nevada
The farther south you go, the less useful it becomes.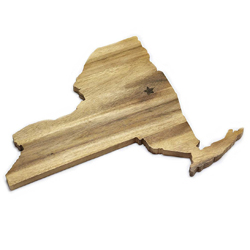 New York
Get a version with Long Island attached for a nifty grip.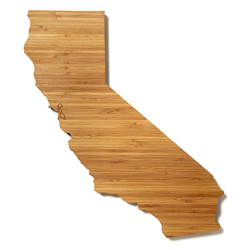 California
Perfect for slicing those curvy-style sausages for a stew or something, I guess.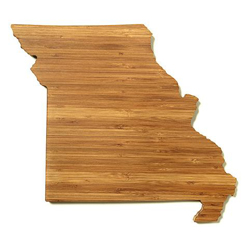 Missouri
This 8-bit rendering of Georgia (see below) actually leads to a more practical cutting surface than the original.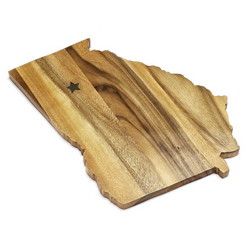 Georgia
Parallel lines. Wildly unpredictable lines. Itty bitty nub. Good luck ever cutting straight on this thing.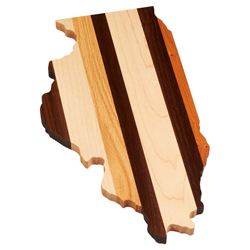 Illinois
The Georgia of the Midwest.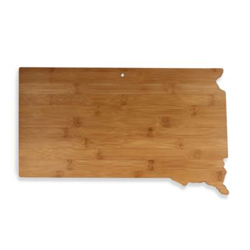 South Dakota
The boringest of the plank states.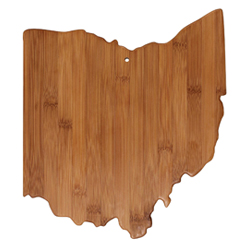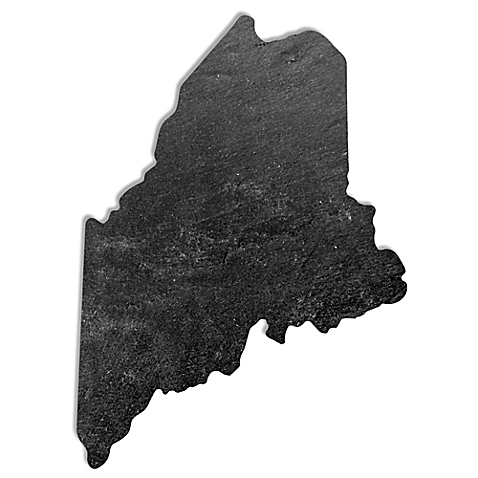 Maine
Take any random chunk of a flat material and there is a 95% chance that it will be Maine-shaped.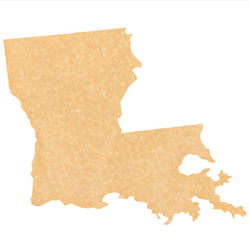 Louisiana
Unwieldy, but offers two distinct cutting areas. Bonus points for being home to the best food in America.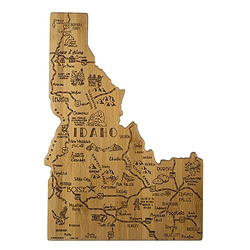 Idaho
Takes its cues from Louisiana, but offers a vastly inferior northern mass.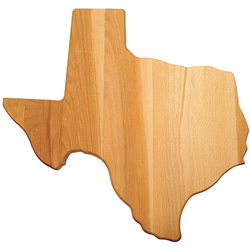 Texas
As cumbersome as the state itself.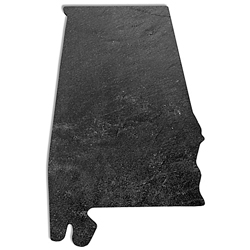 Alabama
Fine, but dangly bits quite distracting.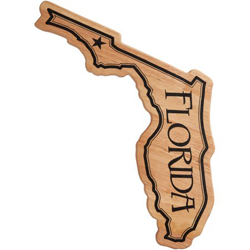 Florida
Awkward handle. Maybe as a specialty cutting board for baguettes and salamis and such?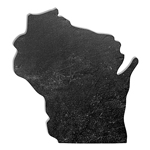 Wisconsin
This is actually a cheeseboard because Wisconsin.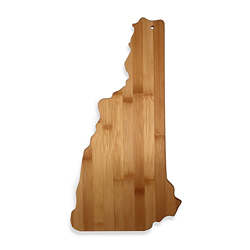 New Hampshire
Only useful if you glue it to a Vermont cutting board.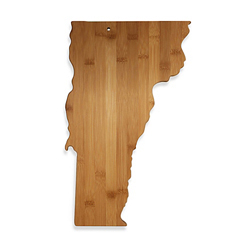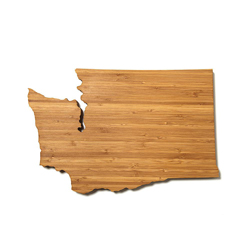 Washington
Puget (structurally un)Sound.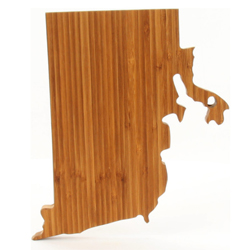 Rhode Island
Great cutting area, but the fragilest of peninsulas.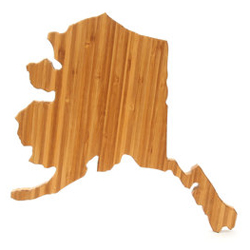 Alaska
Solid primary cutting surface, but isthmusy part is super breakable.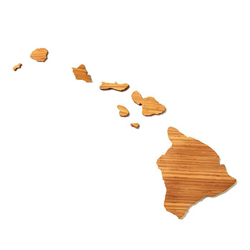 Hawaii
This is cheating, Hawaii. You cannot be more than one cutting board. Though the island of Niʻihau is the only cutting board designed specifically for single cashews.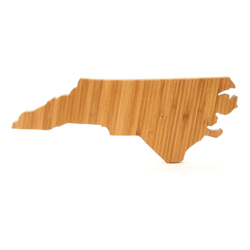 North Carolina
This is the cutting board you would get if you smushed all of Hawaii's islands into a single mass.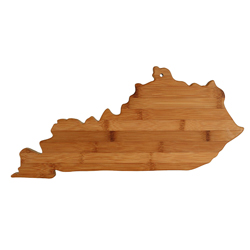 Kentucky
And this is the cutting board you would get if you flipped North Carolina over its X-axis.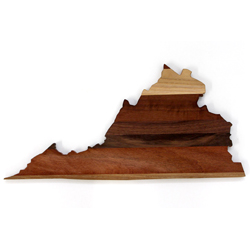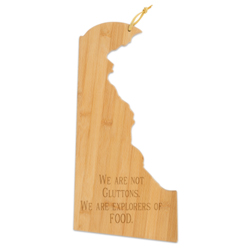 Delaware
It's like you weren't even trying to be a cutting board, Delaware.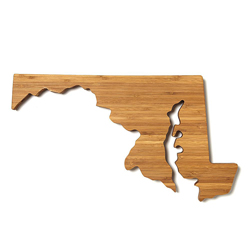 Maryland
I'll see your crappy Delaware cutting board, and I'll raise you Maryland.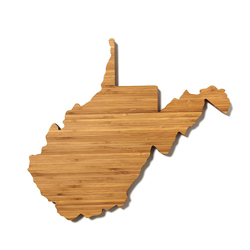 West Virginia
This one has too many poky bits.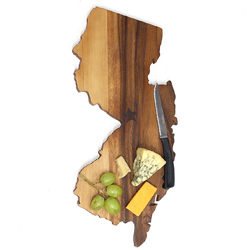 New Jersey
While not the least useful cutting board, the shape of New Jersey is wholly unappetizing.