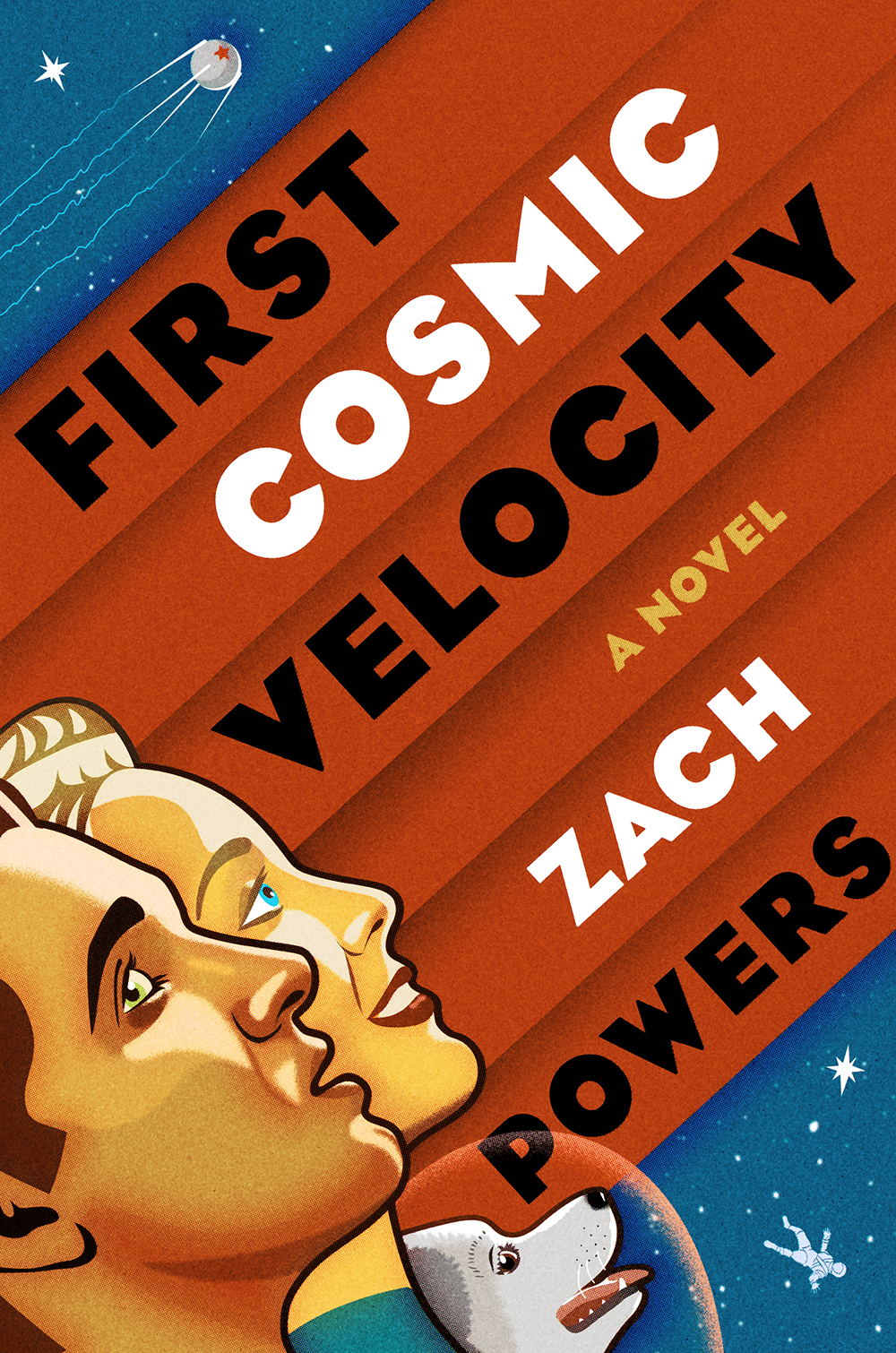 About FIRST COSMIC VELOCITY
A stunningly imaginative novel about the Cold War, the Russian space program, and the amazing fraud that pulled the wool over the eyes of the world.
It's 1964 in the USSR, and unbeknownst even to Premier Khrushchev himself, the Soviet space program is a sham. Well, half a sham. While the program has successfully launched five capsules into space, the Chief Designer and his team have never successfully brought one back to earth. To disguise this, they've used twins. But in a nation built on secrets and propaganda, the biggest lie of all is about to unravel.
Because there are no more twins left.
Combining history and fiction, the real and the mystical, First Cosmic Velocity is the story of Leonid, the last of the twins. Taken in 1950 from a life of poverty in Ukraine to the training grounds in Russia, the Leonids were given one name and one identity, but divergent fates. Now one Leonid has launched to certain death (or so one might think . . .), and the other is sent on a press tour under the watchful eye of Ignatius, the government agent who knows too much but gives away little. And while Leonid battles his increasing doubts about their deceitful project, the Chief Designer must scramble to perfect a working spacecraft, especially when Khrushchev nominates his high-strung, squirrel-like dog for the first canine mission.
By turns grim and whimsical, fatalistic and deeply hopeful, First Cosmic Velocity is a sweeping novel of the heights of mankind's accomplishments, the depths of its folly, and the people--and canines--with whom we create family.
A Summer 2019 B&N Discover Great New Writers selection
Praise for FIRST COSMIC VELOCITY
"[An] entertaining and winning debut novel. . . Through [the intriguing premise] Powers refracts glimpses of the competitive Soviet space program and its personnel [and] the sometimes absurd politics of the Khrushchev era. . . Powers's deadpan depiction of the ruse that drives his tale and the historical figures duped by it will give readers pause to wonder if it really is that improbable."—Publishers Weekly
"Powers' writing style is delicate and almost otherworldly; as in his collection of stories, Gravity Changes, each word is carefully chosen, every sentence deliberately flowing into the next. . . Scenes centered on the characters' emotional lives are touching, and the dreamy tone brings a touch of fantasy without pushing too far into whimsy. A lovely and hopeful story from a promising writer."—Kirkus Reviews
"Powers masterfully evokes postwar Russia and his inventive plot offers moments of tenderness and grace along with interjections of dark humor. Themes of family, home, and identity are explored with great pathos and psychological acuity. The dichotomy of national ambition versus the day-to-day heroism of citizens is a timely and timeless reminder of what makes a nation great. For fans of Anthony Marra."—Booklist
"[FIRST COSMIC VELOCITY] is full of attention to physical, geographic and historic detail, but what makes it a truly gripping work of imagination is its ability to create an emotional reality for its lead character amid an ambitious, delightfully strange look at a different version of the Soviet space program. . . [Powers's] attention to emotional detail, combined with a powerful supporting cast and a masterful sense of historical table-setting, makes First Cosmic Velocity a delightfully complex page-turner for space enthusiasts and fans of alternate histories. You will never look at the space race the same way again."—BookPage
"Each fictionalized twist in Powers' darkly whimsical world illuminates something true about human nature and man's obsession with greatness. The dialogue is at once exact, grim, and hopeful. . . This book is fantastical, yes, but it is also clear-eyed, original, and an exciting read."—Savannah Morning News
"[A] stirring, black-humored debut. . . Although Powers does not minimize the canonical looking-over-one's-shoulder paranoia or the brutal power hierarchies, the dominant effect of the book is intimate and personal and fabulaic. . . A Kafkaesque parable of the seductive power of lies in the service of bold and worthy aspirations. . . In addition to its meticulous and ingenious blueprinting of a past that never was, First Cosmic Velocity is the story of breaking through the veils of identity that stiflingly enwrap us and blinker us, in public and private, and seeing the stars for the very first time."—Paul Di Filippo, Locus
"Mixing history and fiction, the book isn't so much about the foibles of geopolitics as it is about one man's search for truth in a world built on lies."—The Millions – Most Anticipated: The Great Second-Half 2019 Book Preview
"First Cosmic Velocity defied my predictions...Powers' story about identity, individuality, and family is quite moving."—Russell J. MacMullan Jr., Washington Independent Review of Books
Advance Praise for FIRST COSMIC VELOCITY
"I ate this right up. Boldly imagined and deeply human, Zach Powers' re-creation of the Russian space program is a story that will entertain you, and then haunt you."—Michael Poore, author of Reincarnation Blues
"Beguiling and artful, First Cosmic Velocity is an absorbing tale of ambition and desire. Blending folklore and alternate history, conspiracy theory and historical detail, Powers forms a compelling narrative of strange propaganda that conceals far stranger truths."—Tom Sweterlitsch, author of The Gone World
"In the darkly comic vein of Martin Amis and Mark Leyner, First Cosmic Velocity mixes the earnest with the satirical and the profound with the absurd for a ride through a fictionalized Russian space program that is as thought-provoking as it is fun."—Courtney Maum, author of Touch and Costalegre
"This is an eloquent and deeply felt narrative, the power of which builds steadily as the story unfolds."—Jenny Yacovissi, Late Last Night Books
Praise for Zach Powers
"A wonderfully vertiginous, through-the-looking-glass story collection, packed with Powers's one-of-a-kind humor and insight. With his extraordinary imagination and vitalizing prose, Powers can make anything live, and does. He is fluently conversant with the Devil, the dead, children, animals, astronauts, and newlyweds―and this is just a partial roster of the wild crew aboard this ship. Goofy and profound, lyrical and exhilarating, Gravity Changes is a thrilling, rocket-fueled debut."–Karen Russell, author of Swamplandia! and Orange World
"Zach Powers [writes] in the mold of Haruki Murakami or Neil Gaiman."–Steve Masover